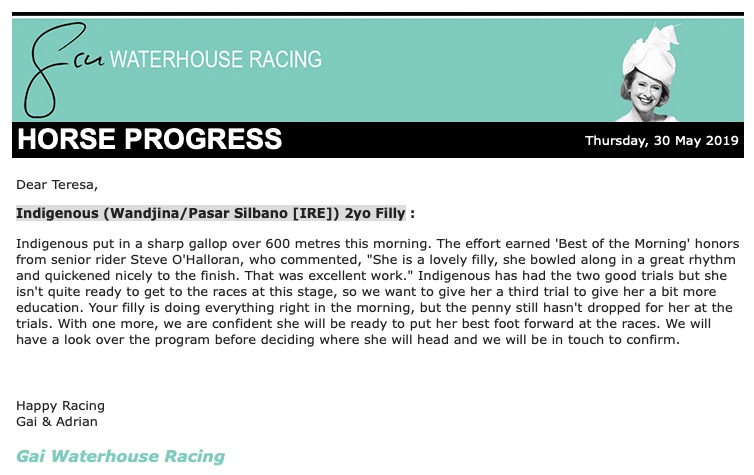 11 Jun

Trainers Update – Indigenous

Indigenous (Wandjina/Pasar Silbano [IRE]) 2yo Filly :

Indigenous put in a sharp gallop over 600 metres this morning. The effort earned 'Best of the Morning' honors from senior rider Steve O'Halloran, who commented, "She is a lovely filly, she bowled along in a great rhythm and quickened nicely to the finish. That was excellent work." Indigenous has had the two good trials but she isn't quite ready to get to the races at this stage, so we want to give her a third trial to give her a bit more education. Your filly is doing everything right in the morning, but the penny still hasn't dropped for her at the trials. With one more, we are confident she will be ready to put her best foot forward at the races. We will have a look over the program before deciding where she will head and we will be in touch to confirm.